Get your 1 battery extra deal adding a max 150km distance
Check out our beautiful Glee Bikes
The Glee Bike is perfect for city living & recreational trail use.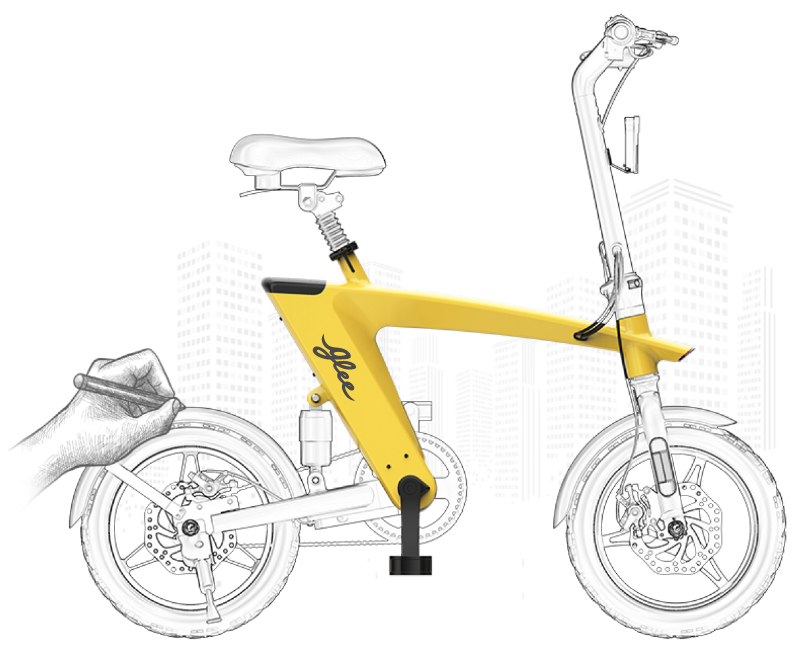 Glee Shaped for Zip & Zap
The Glee Bike's new geometric and streamlined profile gives the rider a lightning-fast sense of movement before they ever get on the bike. Once aboard, the 7-shaped aluminum frame will whip you around any city in a flash. The frame is light and durable and features advanced robotic welding for maximum durability and structural integrity.
The Z bike's hydraulic system and spring-dampened cushioned seat result in a strong yet extremely smooth ride. The double-forked front suspension dampens vibrations in the steering column. The springs under the frame give the back wheels the same suspension, leaving the rider to waste minimal energy pedalling over road inconsitencies. In addition, the bike features many safety reflectors as well as an electronic brake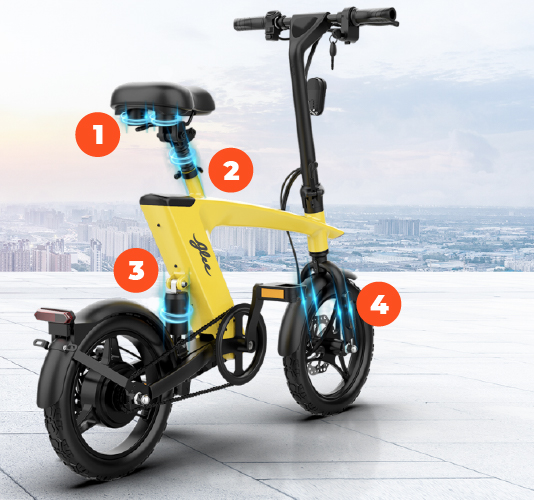 Glee is Looking for Committed & Fun Dealers or Fleet Sale Opportunities across Canada!
If you would like to find out more about Glee bikes and believe that our Glee Bike is a great fit, please contact us at
[email protected]
© 2021 Glee eBikes · All Rights Reserved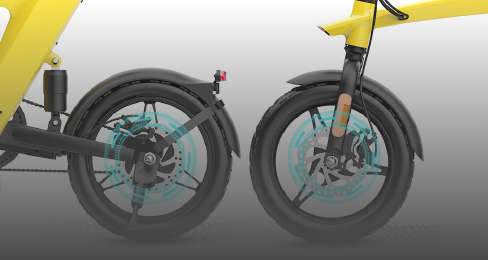 Glee Custom designed brakes delivering unparalleled quality longevity and stopping power.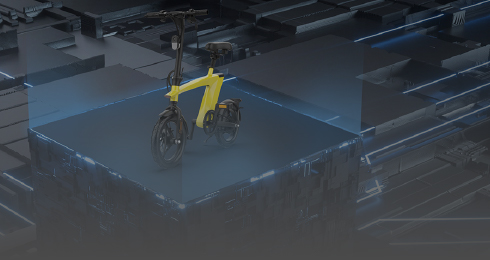 The Glee Bike has a break-through drive motor sensors and premium components, batteries, instruments & switches.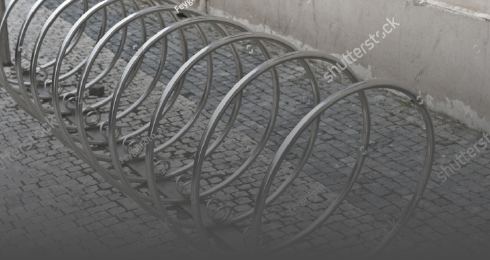 Protect your Glee Bike from thieves with our advanced audible motion alarm; Any unauthorized movement will trigger it.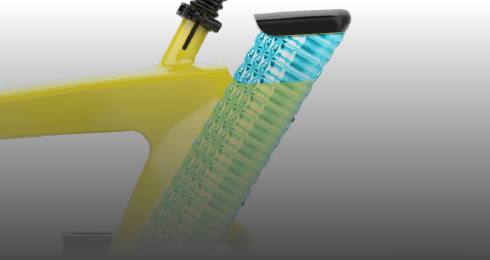 48v / 7.5Ah Lithium Battery

Our motor is powered by removable and lockable multi-cell Lithium Ion battery pack, with a UL-Rated charger.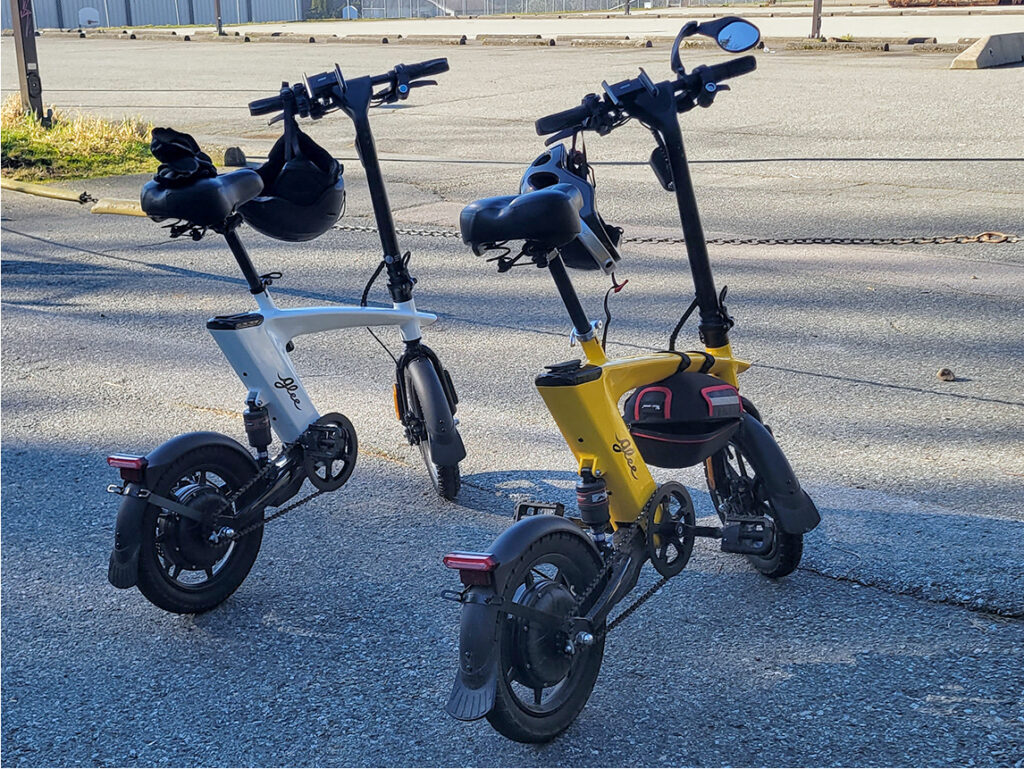 Glee Weekend Bike Demos Across the Lower Mainland.
Let us know where you are in the LM and the time on a Saturday or Sunday that you are free. We will be in touch to set it up!
Questions? Get inTouch Today
Glee Bike offers bike assembly and home service!
If you wish, although this isn't necessary, you may want a service person to come to your house, assemble the bike and walk you through its operations on the first purchase and we can do that for you!
We recommend every 1 year a brake pads check and overall system check. We do supply tools with your Glee Bike when it first comes to your house or business however you may want a professional. Please note the bike is also very low maintenance and is designed for long rugged operation.
Glee rate for the lower mainland will be $175
For a standard bike build, how-to-operate lesson & box disposal.
Standard labour fee $120/hr min hour.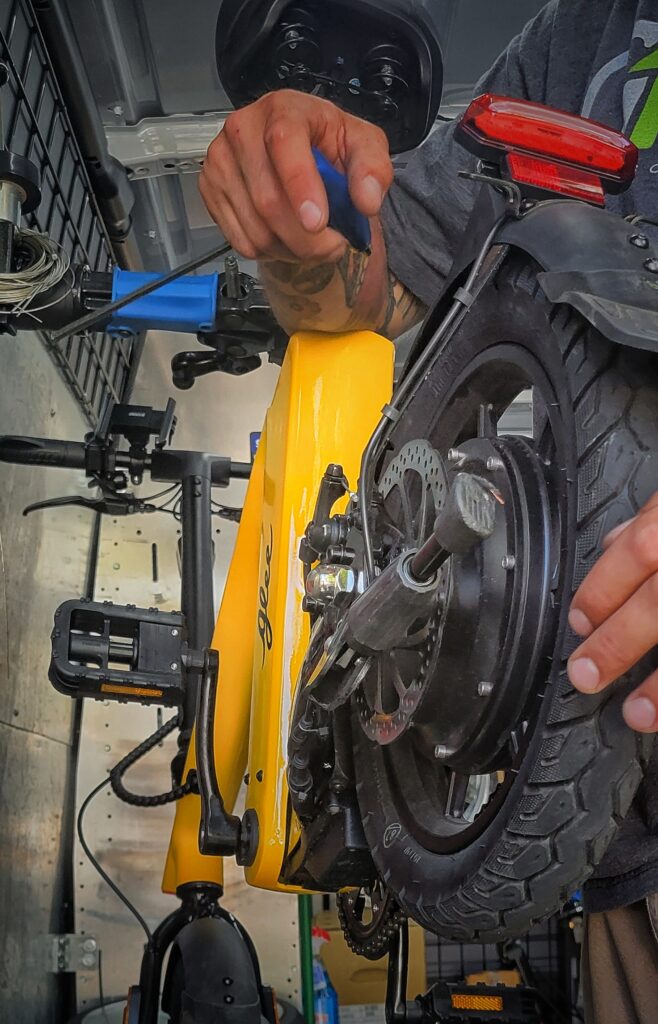 Here are just a few of the new compact Glee Bike's many features. Whether you're just zipping out to the store, or taking a day long trip around the city, the Glee Bike has you covered.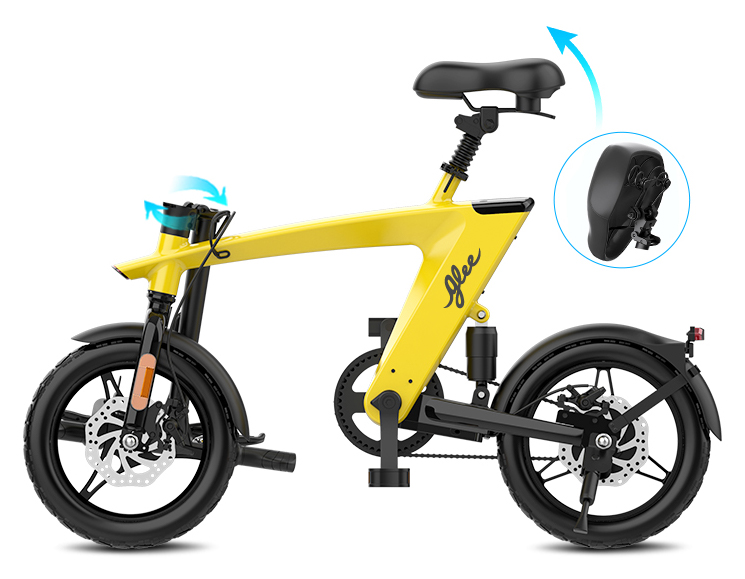 The small and portable Glee Bike folds quickly with the twist of a clasp. Take the Glee Bike wherever you go, as it fits comfortably inside car trunks, offices and even elevators.
Questions? Get inTouch Today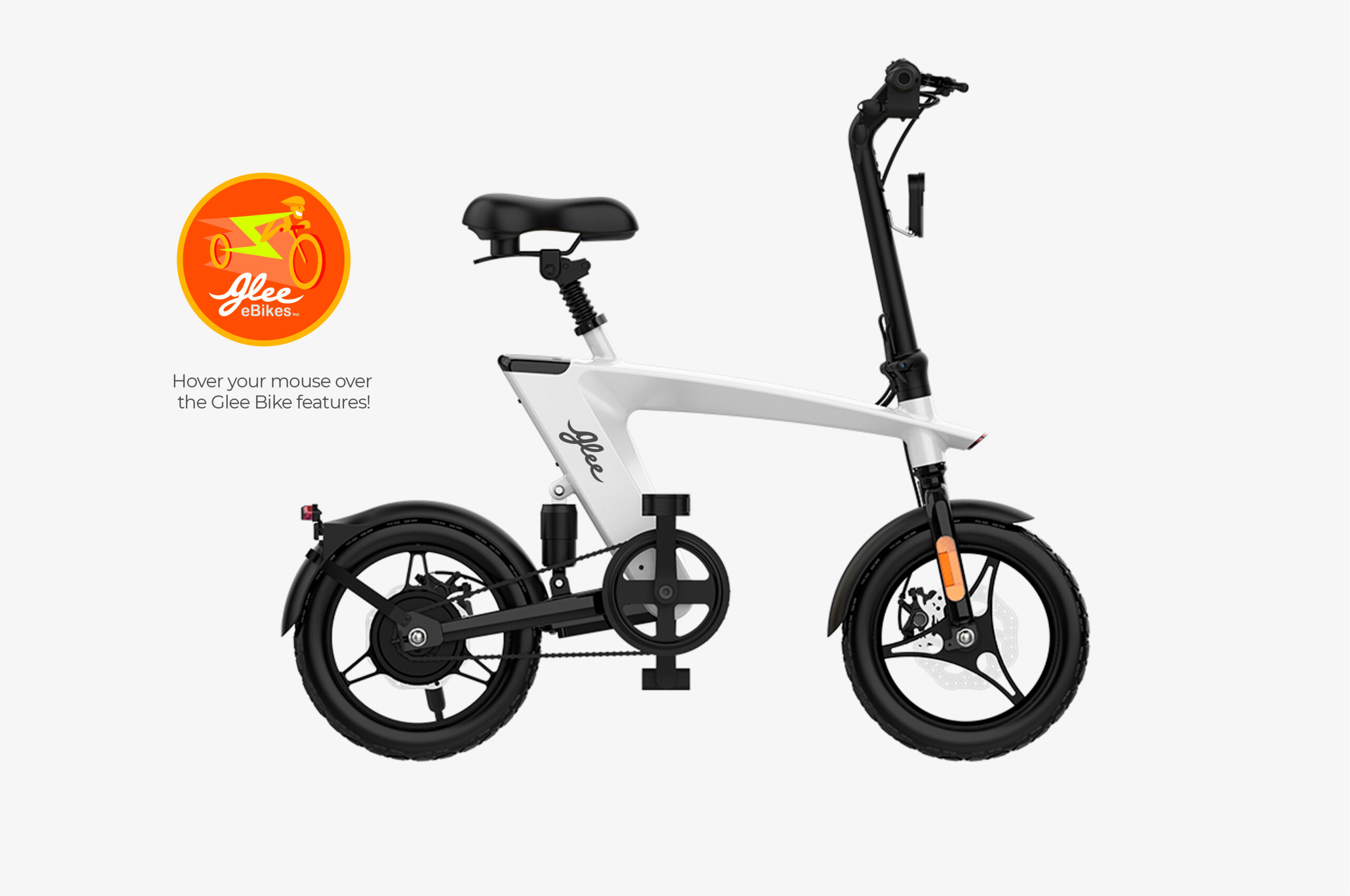 HIGH POWERED LED HEADLIGHT
BATTERY DETACHABLE FEATURE
FRONT AND REAR DUAL DISC BRAKE
PEDAL SHAFT GROUND CLEARANCE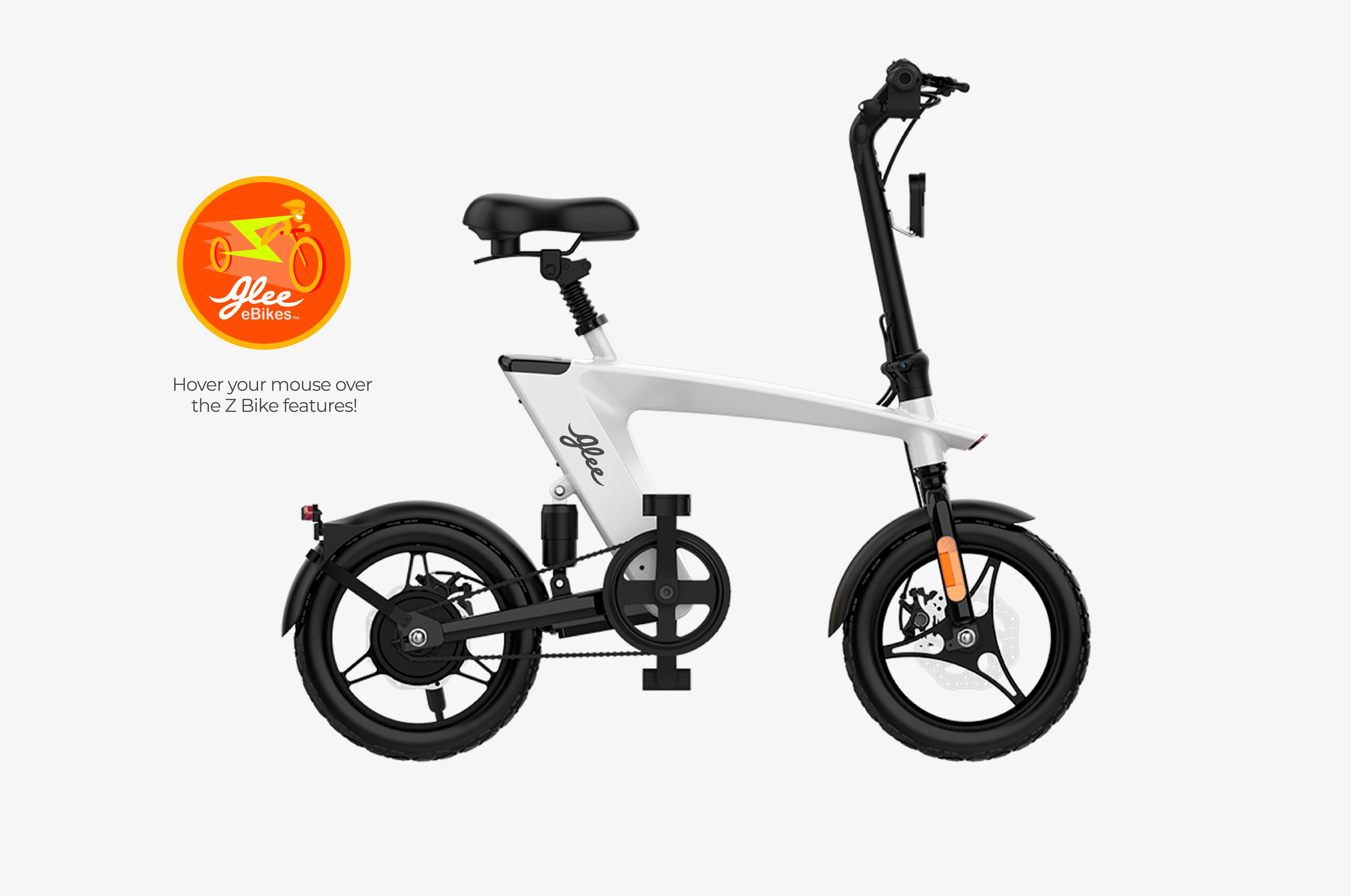 HIGH POWERED LED HEADLIGHT
BATTERY DETACHABLE FEATURE
FRONT AND REAR DUAL DISC BRAKE
PEDAL SHAFT GROUND CLEARANCE
3 Modes for All Kinds of Riding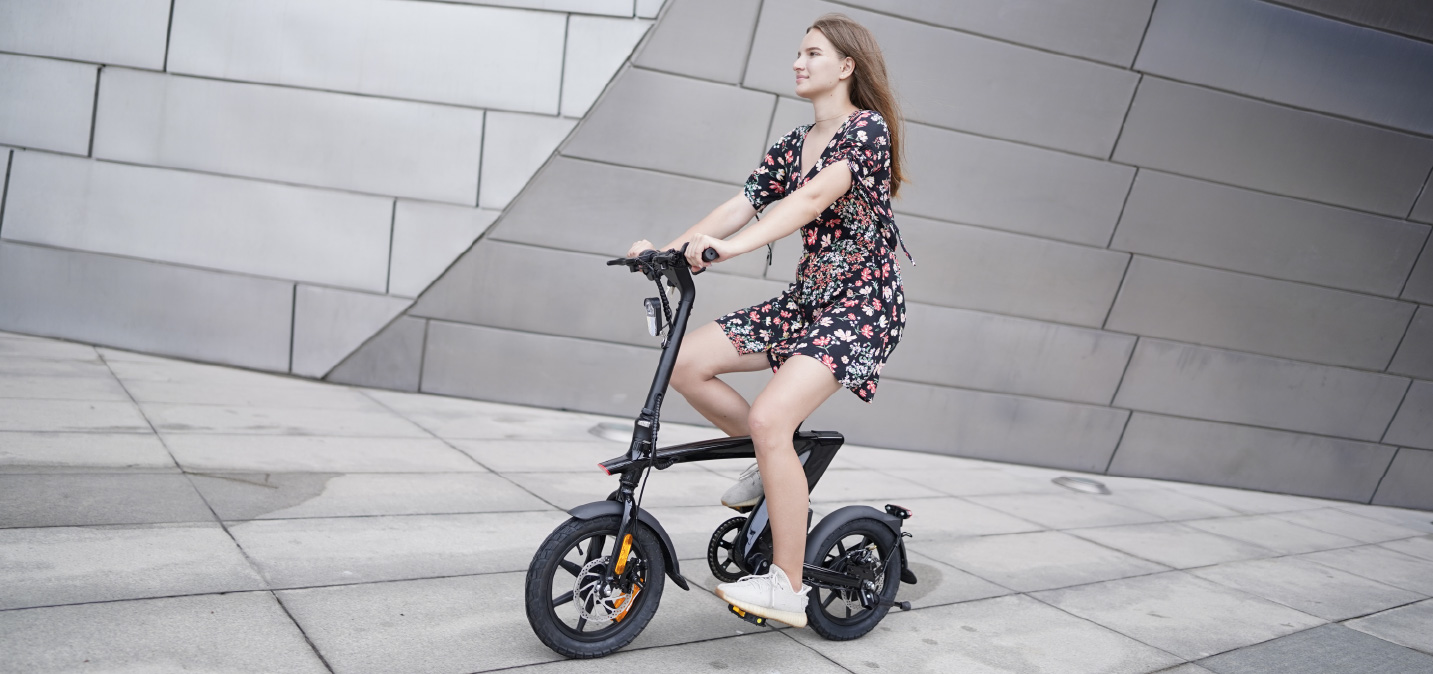 Speed & Passion Come Together
Our Glee Enduro XL tread system is designed as a cross tread tested in tough weather, light trails and city use ... it's extra thick side walls protect against sharp objects and allows consistent stability through tight turns you feel the grippiness and also the comfort and stability of this quality tire!
Our Latest
Breaking News.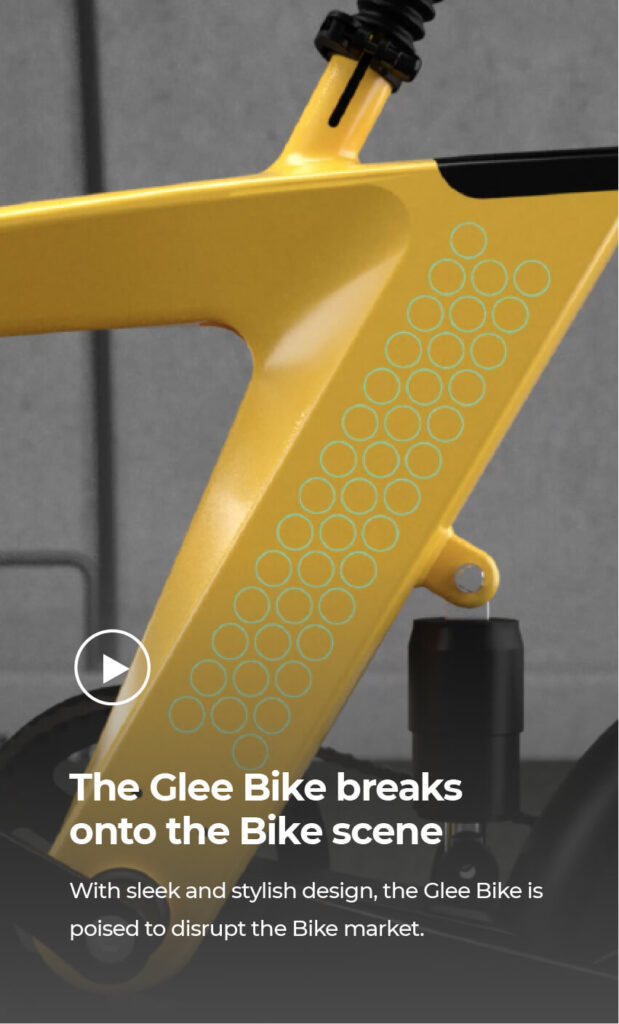 GleeGear designs and produces cool, fun and innovative helmets, accessories, and outdoor eBike wear for your Glee Z Bike!